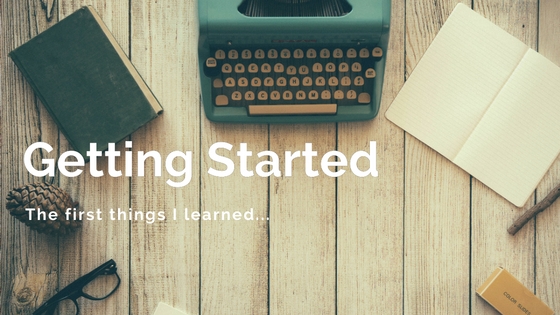 So do you want to know how to start a blog?
Well there are a dozens if not hundreds of other "how to start a blog" guides out there on there interent. So why should you follow this one? You can, basically all blog sites follow the same basic pattern…
Get a domain name
Get your web hosting
Install the content management system like WordPress
Pick and install a theme
Write your first piece of content and publish
And there you have it thats the bare bones of setting up a blog, easy huh!
Setting up a blog is easy, using it is a different thing altogether
I have been in IT for donkeys years and i know that there are many different ways to acheive things on the internet. With blogging this is what i have learned that you still have to think about…
Plugins to improve what you can do

Jetpack
Yoast SEO
Security

Analytics and metrics

Google Analytics
Google Search Console

Building an email list

Lead magnet
Subscribers
Touch points
Sales funnels

Relationships and backlinks
Monetization

Woocommerce
Adsense
Advertising
Information products
Training course

…plus lots of and lots of other things
…oh and not to mention content

Content Keywords
SEO
content
content
…and more content
Thats a lot think about when all you want to do is get rich quick blogging. So of you go, you now know what it takes to make your fortune.
There is no secret to getting rich blogging. It takes time, it takes hard work, it takes a lot of different things. Its not as easy as all the other bloggers tell you.
At the end of the day you can make money blogging, but the majority of those that tell you how are basically using what they do to sell there products on how to do it. Just look at the amount of programs and bloggers who promise a six-figure income. Our article about 6 figure income myth highlights a few more of the little nuances that you need to be aware of.
Whilst this in itself isnt a problem as it is good to share knowledge. It is rewarding to help others, but its also rewarding to make sure people go in to things with their eyes open.
The aim of this blog is not to dispel and dispprove the myths and tactics, but to inform and educate so that they can be added to the toolbox. Tips and techniques that will help you blog successfully.